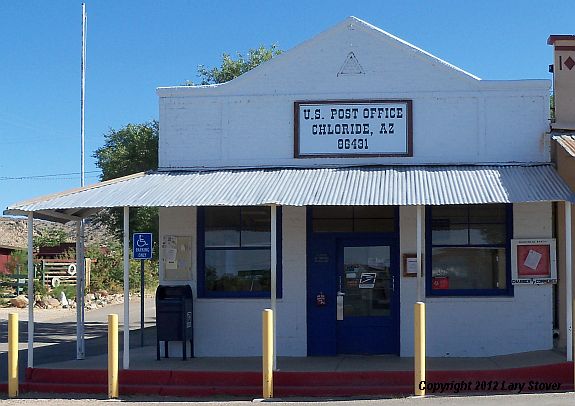 The Chloride Post Office, also established in 1862, is the oldest continuously operating post office in the state of Arizona.
The Chloride Fire Department houses an operational 1939 Ford fire engine built especially for the town by the Ford Motor Company. It is still in use. A Mack fire engine has been added, and both are used when needed.
This is a wonderful place for photography of nature and other things. Petroglyphs are in the mountains around Chloride. There is also a historic train depot, old jail, old bank and a re-created western town. Click here for photos of the town of Chloride.
For those in sky photography, there are not many lights to spoil the night time skies, making star gazing and photography possible. A good part of the year the Milky Way is overhead. Kaleidoscope sunsets and pristine star-studded wonder for take-your-breath-away desert beauty.