Located in the hills behind Chloride are the famous Purcell Murals painted by the artist Roy Purcell. In 1966, Roy Purcell took a break from pursuing a Master's degree in Fine Arts at Utah State University to labor as a miner in the Cerbat Mountains near Chloride, Arizona.
While he was there, and with the support of local residents, he painted "The Journey," a 2000-square-foot set of murals on some boulders about a mile and a half outside of town. The murals have held up well during the many years, and the colors remain vibrant.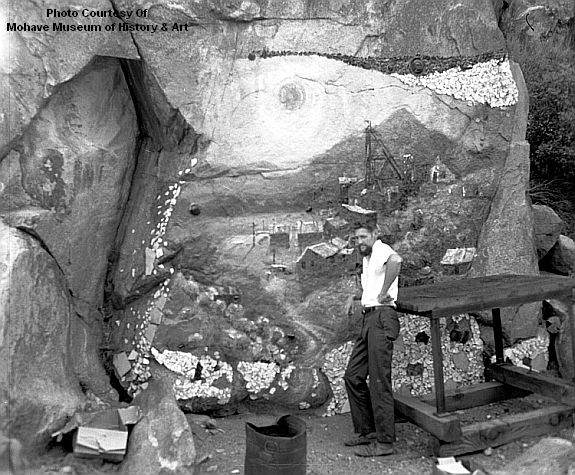 Roy Purcell is well recognized throughout the Southwest, his artwork can be found in collections of such major international corporations as Standard Oil Company (AMOCO), Dow Chemical, and The Royal Bank of Canada. He is represented in the collections of many well known figures including Clint Eastwood, Dale Robertson.